A creative platform for teaching and learning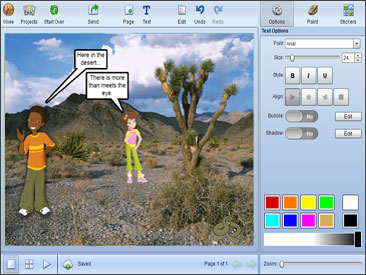 Blending text and voice recording with original art and images makes Wixie the perfect canvas for today's digital learners. Wixie gives students powerful tools to author a variety of performance tasks that demonstrate understanding.
Publishing with technology encourages critical thinking, creativity, and communication skills, appealing to students with a variety of learning styles.
Wixie is the perfect canvas for today's learners, providing powerful tools to create original work, collaborate with peers, and demonstrate their understanding of the curriculum.
See how Wixie is being used in classrooms